A week now, and still so much to discover, so many people to meet…
Here are some pictures, displayed in the chronological order of the visits 😉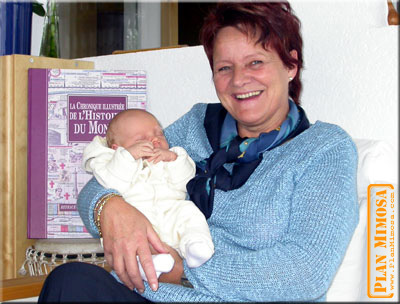 With Françoise, the paternal Grandmother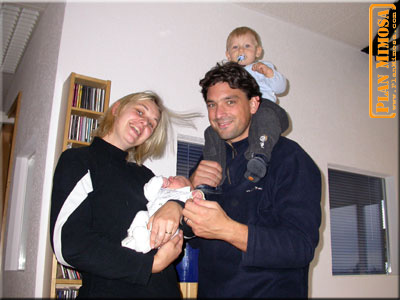 Claire, Lionel and Luka
Lionel is Jenri's wedding witness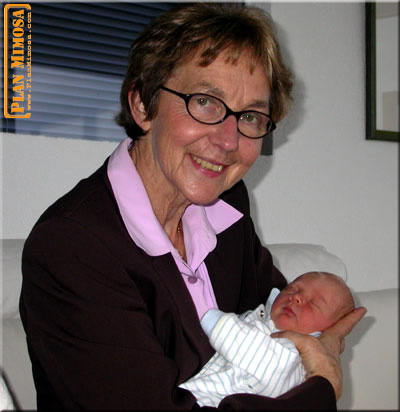 With Nelly, the maternal Grandmother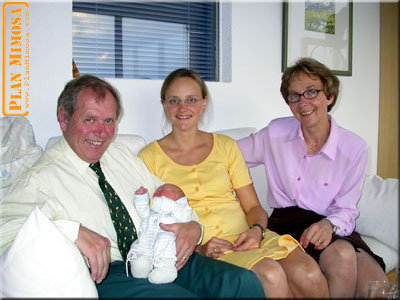 Pierre-André and Nelly, the maternal grandparents

Pierre-André and Bernard, the two grandfathers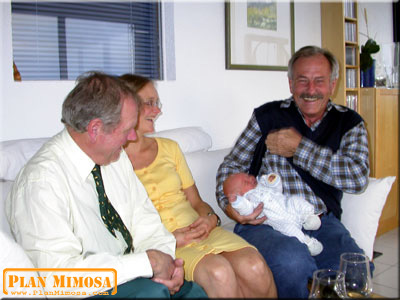 Odrey was hungry, but not at this point 😉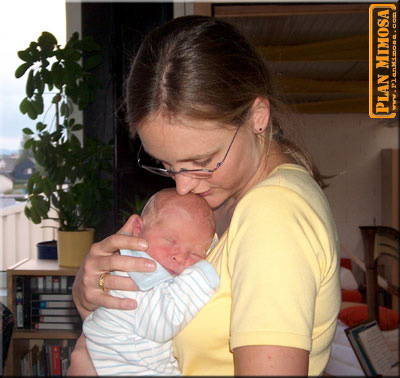 A dream mom, dixit Jenri

But Daddy, what the heck!? 😀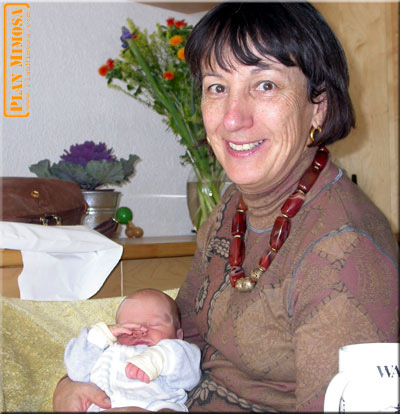 With Marijo, the godmother of Jenri
In order for me to wander with Odrey, I devised a system… My dad helped us to make the metal support, and Mirabelle designed the small hammock.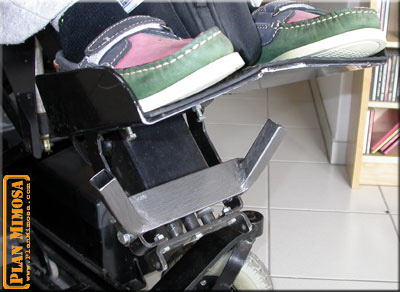 The fixed support

Original, right?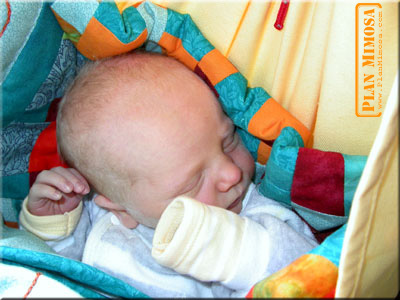 Well wrapped in Marijo's patchwork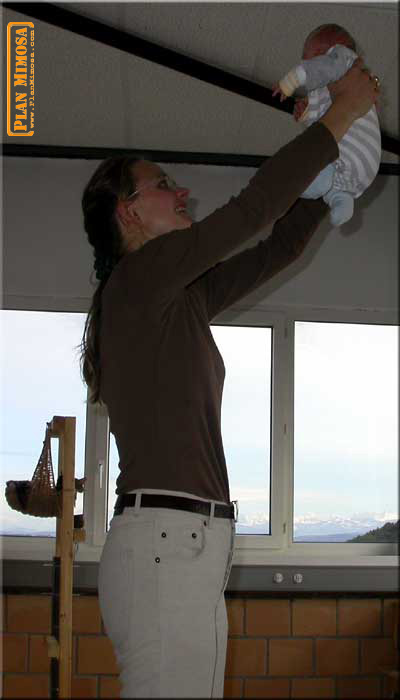 Less than 5 days after childbirth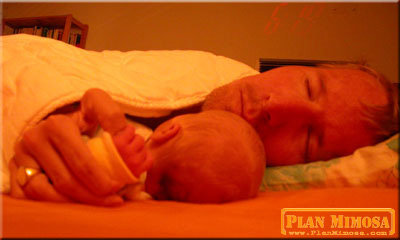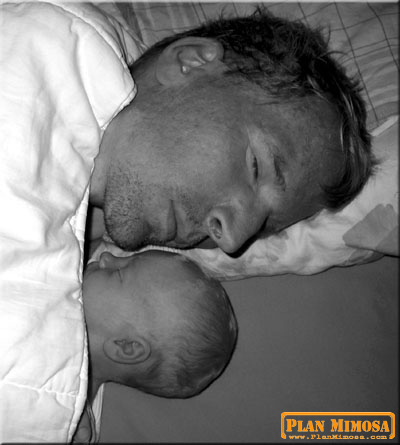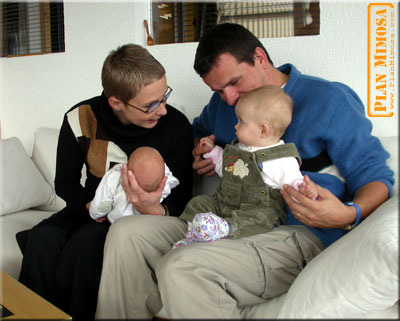 Jacqueline, Philippe (Jenri's brother) and Camille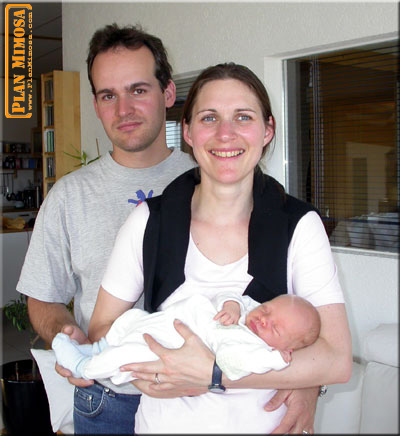 Yves and Nathalie, Mirabelle's sister
See you!
Jenri