For over 18 years, I have tasted the joys of skiing on the slopes, thanks to a "ski-bob" crafted by my father…
Based on a plastic bob bought in a supermarket, my dad designed and built a metal structure with a very precise steering and independent suspensions. He also added 4 cut skis and a small bucket seat, so I can ride "comfortably".
After a few adjustments, we went on the ski slopes, with great fun!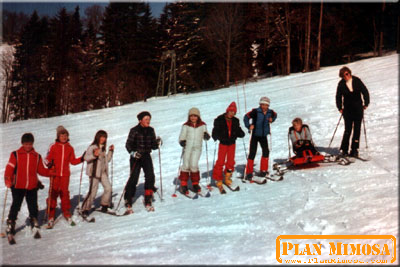 Here with my class, in 1982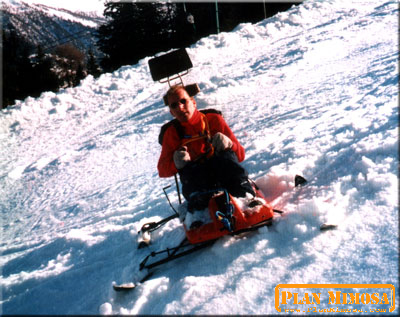 In 1997 in Thyon 2000, Switzerland
To go up, my father pulled me with a rope he fixed to crossbow, all without having to stop the ski-lift!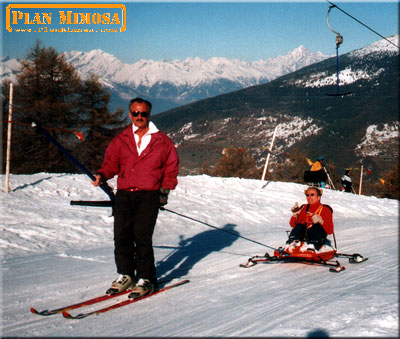 Once at the top, it was enough to remove the rope and give me a first pulse. Then I could hit the slopes in freedom…
I experienced maximum enjoyment on relatively gentle slope runs and well groomed, so as to gain speed and negotiate fast curves.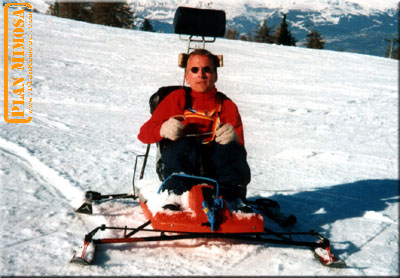 I stopped this activity in 1999, after over 18 winters skiing! In fact, that I can't cope with cold weather anymore, as well as the sometimes violent shocks 😉 However, I have very good memories and I want to thank my dad allowing me to store as many thrills and fun!
See you!
Jenri