At the request of many persons, here's some news of "your" pregnancy…
I know that some had to jump up reading the "our" pregnancy, but I did not really know how to make you understand that I'm also living the "gestation" with great intensity.
I know that some had to jump up by reading the word "gestation" but I did not want to repeat the word "pregnancy" twice in the same sentence 🙂 Anyway, we behaved like animals to train ourselves, and then to create the future child, and we rely on our no less animal instinct to tell you that all is well! I have to precise that I would not allow myself to write anything that can offend Mirabelle, and that, therefore, all this stands well within her margin of humorous' tolerance 😀
Here are some handpicked pictures: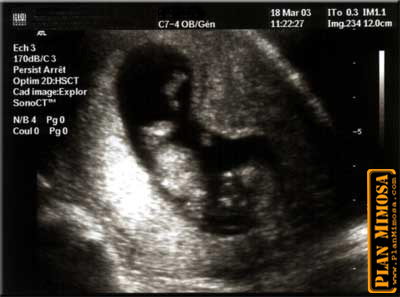 Week 12 out of 40
We can guess one foot on the top and the head down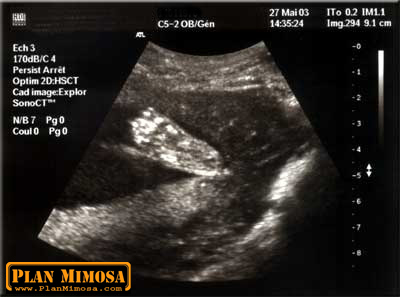 Week 22 out of 40
Echographies are moments rich in emotions. We are both believed that everything is in its place and amazed by this extraordinary spectacle. Technology is cool 😀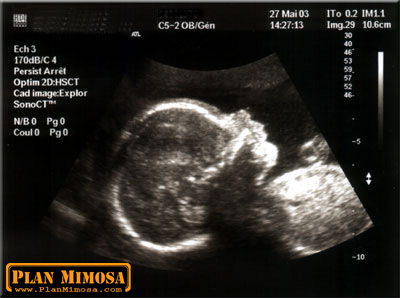 Week 22 out of 40
A well drawn profile

Week 35 out of 40
What?! This girl is not pregnant!?
All goes well, the future father is OK too, thank you 🙂
See you!
Jenri